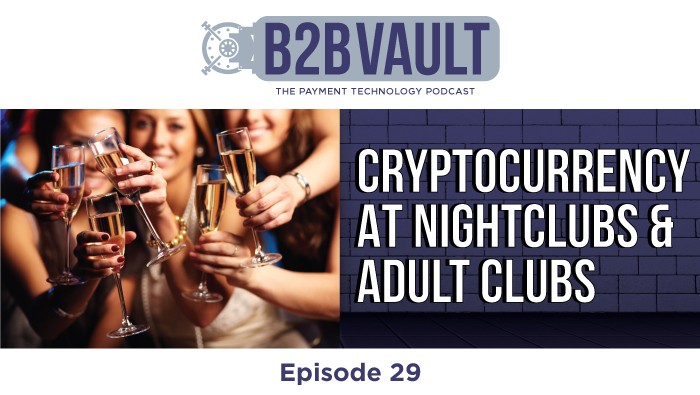 B2B Vault Episode 29: Cryptocurrency At Nightclubs & Adult Clubs



Video Transcription
Hey everybody. Allen Kopelman Here with B2B Vault. And this is part 2 of our crypto series. And I think this is the last one, Justin; this is the final. Listen to the previous episodes on crypto in this series. So today, we're going to talk about cryptocurrency at nightclubs and adult clubs.
Cryptocurrency for adult clubs is perfect. There are no chargebacks. So when you have high rollers coming into your club, and they want to go in there, and they want to drop 5, 10, 20, 30, 40, 50,000, whatever it is they want to spend, this is the perfect vehicle. You have customers coming in internationally. Online gateway is the ideal vehicle cryptocurrency. Okay. Tons of, especially international, tons of people internationally have cryptocurrency. Someone doesn't want their wife to go to the strip club to pay with cryptocurrency because they probably don't even know they have it. You can set it up in your club, and it's straightforward. We'll teach you how to take cryptocurrency, and you get paid in dollars. Somebody wants to give you five grand. They pay with crypto, and you get five grand in your bank account. And you could even add on your 10% fee, that all the clubs add on, we're going to show you how we do it. It's effortless. The customer comes in, and we have, we make you accustomed QR code. They scan it at the table and then pay in crypto. They can get, they can pay in your business. Okay.
We make it easy. So they're right there. And we can even help you build out the web page for this too, as an additional service that we offer. So this is good. They're going to scan the QR code, and just like, they're going to go check out and buy a t-shirt said, they're paying you with crypto. And they're getting bottle service, uh, lap dances, dance dollars, paying for a room, doing whatever it is that they want to do next. We show you how we can do. You can set it up. You can have offered this on your website or have a separate little crypto website, bachelor parties, bottle service, room rentals. They can buy your dance dollars, gold dollars, or funny money, whatever you want to call it. They come into the shopping cart. They choose; they want a thousand dollars of dance dollars. They add it to the cart. Then you can add your service charge automatically. We already worked it out. How to set that up, where we can add in a 10% service charge at all the clubs, then basically this is costing you nothing, our fees, 2%, you're charging 10%. So this is great. Our platform is a great way to accept payment from your customers. Then they hit, proceeded to checkout. Then they go; they will pay with cryptocurrency and pay with crypto. Then they'll see on the left-hand side which crypto to choose. So whichever crypto is, we're trading Bitcoin or Ethereum, lite coin Bitcoin cash. If there are any other ones that we're working with, it pops up in there like that day. They pick it. The most popular ones are Bitcoin, Bitcoin Cash, Ethereum, and like going, those are the heaviest traded coins. So we concentrate on those coins and offer some other goings, but you know, these are the four leading coins. On the right, then after they choose which currency, then on the right-hand side, they're going to see how many, uh, how much Bitcoin in this case. It's Bitcoin. The person will copy that code into their wallet, or they're going to scan that QR code. That's up on the screen. Cause they're going to get, they're going to get that. They're going to see that up on the web, on their phone, and then that's it. Boom, they're paid. And then, your manager can open up the dashboard and verify the transaction. I went through, gave them their bottles, gave them their lap dance, book the bachelor party. You could do it before they even get to the club, have it on your website.
Hey, high rollers. Do you want to come to our club? We're taking cryptocurrency. Cryptocurrency spenders are a whole new class of customers. You can attract your adult club, your high-end nightclub restaurant; however, you can use cryptocurrency again whatever kind of business you have. We're just showing you an example. You know, because nightclubs and adult clubs, you know, have bottle service, they sell private rooms. They want people to want to pay for their bar tab in advance. They want to give $20,000 and come in and then woo party making it rain, right? They want to get a whole bunch of whatever they want to do. You can do it. So, you know, if you've got a club in Vegas, you know, some, one of these or these rooftop clubs and people are coming in, they're throwing down a thousand, 2000, three thousand four thousand five thousand dollars to get a cabana or they reach their little private area or you're selling bottle service. Crypto is awesome. You just put up a QR code on the table, pay with crypto boom, or they can pay in advance with crypto. However you want to set it up, you can do it both ways and see it in the dashboard. The manager goes to the dashboard, verifies a transaction, boom, just like running a batch on your credit card machine. And 48 hours funds are in your bank account. So it works the same way as credit card processing; we have simplified it. You don't have to worry about, oh, Bitcoin going up and down. Oh, I don't know how to buy and sell Bitcoin. The manager doesn't know about Bitcoin. My bookkeeper doesn't know. You don't need to know anything about Bitcoin. You don't need to know anything. All you're doing is you want a thousand bucks. You're getting a thousand dollars. You want 5,000 singles. You're getting 5,000 bucks. That's the way to understand it. We have simplified the program. So you don't have to deal with the volatility. You don't have to know how to buy and sell crypto. You're accepting the crypto. You're getting cash in your bank account, both. So that way, your gift, the cash to pay your employees to tip out the dancers, tip out the waiters, tip out your staff, pay your team, pay your rent with money. Okay?
So that's today's episode on the B2B Vault The Payment Technology Podcast where we're talking about and how to take crypto and clubs. Follow us on YouTube, Spotify, Apple Podcasts, Google Podcasts, iHeart Podcast, Stitcher Podcast, catch us on social media. You know, watch for there's a bunch of episodes about crypto, um, on the S on our website and then the podcast. So you can listen to about different businesses where you can go on YouTube and watch the videos. And what we're talking about with crypto just finished. This episode is our last episode on the crypto series. I hope everyone has a great day Carpe diem seize the day. And if you want to get set up with crypto and you're a club, go to our site, cabaret merchant.com or visit NPS bank.com. And you can book an appointment or sign up on cabaret, merchant.com. And we can get you set up with a crypto train. You get, you signed up, get you set up with a QR code, and you're ready to go. Ready to get crypto keen to attract high rollers to your business who want to spend money over and out from The B2B Vault and catch us on all the popular podcast networks. Thank you.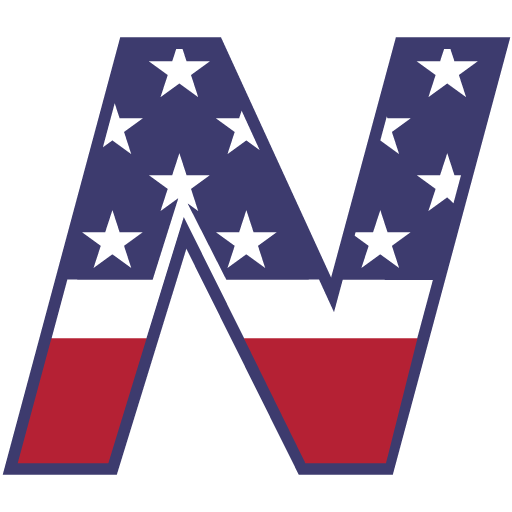 SUBSCRIBE TO OUR NEWSLETTER
No Results Found
The page you requested could not be found. Try refining your search, or use the navigation above to locate the post.