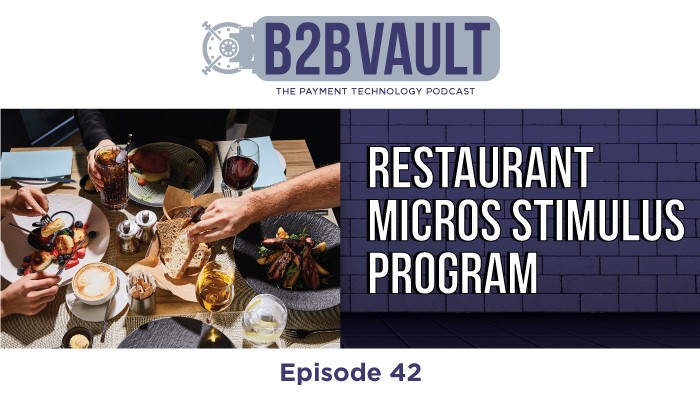 B2B Vault Episode 42: Restaurant Micros Stimulus Program



Video Transcription
Hello everybody. Welcome to B2B Vault. Today, we're going to talk about our restaurant revitalization program for micros merchants. So if you have micro, otherwise known as Oracle restaurant point of sale, we can help you save a ton of money in your restaurant.
First, we'll give you a thousand dollars for signing up. So once you sign up with us and your account goes active, you can get a thousand dollars signing bonus. And what do we do? What are we doing for micros merchants? So let's go over the things that involve in the program. First of all, we have to pay for devices and fixed devices at the table. So we determined with you, whatever one of those you need, we're eliminating all your gateway fees. So you're not going to pay any more gateway fees any longer.
Most merchants that I meet using microwaves are paying a monthly fee and five to 10 cents per transaction on the gateway. And we're eliminating that, eliminating that you get free QR code payments. So you don't have to use a third-party service for that print. We can print QR codes onto the receipts. Customers can scan it and make a payment from their phone. So how do we determine who we can work with? So let's scroll down just a tiny bit there. Oh, you can't get to the bottom of that page. Oh.
So let me go over the list of the different Microsoft systems we work with. So we work, you know, we determined with you, you know, which point of sale you have. So the east seven points of sale Rez 3,700 is sometimes called Bravo, the 9,700 series symphony first edition. We work with those different products, and if you're linked to a property management system, we work with that too. So that's not a question we want to make sure, like, if you said the 3,700 series want to make sure your SIM module is long is a licensed. And then we find out which version of the software that you, that you're using. Many merchants that we meet are using macros, they're using ancient versions, and we're still able to work with those. And the other thing we're able to do is we're able to provide support for your software. So we have our micros certified help desk.
We're a certified Microsoft partner. So when you call the help desk up, you're calling one number; you're getting micro support, gateway support, and credit card processing support. You don't have to call three different telephone numbers to get support for your product. So we're also going to find out what kind of workstation hardware you're using workstation for 5, 5, 8, 6. We can work with some of the older workstations as well. Like I said, and then far as payment devices, it's card print, you can have a fixed payment device. Like at the front, you may be, everybody comes up to the cashier and pays, and then you can also have mobile devices. There are mobile devices.
You can use them for the curbside. You can use them for delivery. You know you can use them for pay at the table to integrate. However, you want to mix and match all the different devices. We can do that. And then we also find out what kind of back-office PC you use. So we make sure that we're get everything linked up so that it's all working. And the other thing is, is, you know, everything you're going to have, I've seen a few micros merchants where they're using those, they're using the microsystem, and they don't have EMV readers. So with everything we're giving you, you're going to become EMV compliant. So you're going to have all in one solution, you know, with us, we're going to give you a thousand dollars signing bonus free equipment that comes with, and it's all warrantied. So if the equipment breaks, you're going to get an overnight replacement. Every merchant gets an extra piece of equipment at their location. So God forbid, if someone breaks, you have an extra one right there. So we don't have to overnight you one; it's easily swapped out and ready to go. And if you accept gift cards, we can work with your gift card program or switch you over to a new gift card program. And let's talk about support.
Support is costly. Okay? So there are two different kinds of support. You have Oracle support, which supports the software version, and you pay them every year. You pay Oracle so that you can keep your software up to date. That's one type of support. The other type of support is the support you get from the local micros dealer or local micros Coover, or maybe one of your employees, or maybe some guy who used to work for Mike Rice. Usually, those companies charge you a couple of hundred dollars a month or have a yearly contract with them. You can get rid of that. You don't need to have that anymore. You will use it with our credit card processing; you get that support for micro. So if something's going wrong with your POS system, you call up the help desk. Boom, they get you on the phone with a Microsoft technician. And the micros technician deals with the deals with getting the problem solved on your Microsoft printer breaks, or something is broken.
They help you like get that replaced. You know, you might have to buy a printer break. You might have to buy a new printer. You know, things happen in the restaurant, but we're guaranteeing you no gateway fees. There's no setup fee. There's no signup fee. We even have a cash discount program. So, if you're paying your credit card fees now, many restaurants struggled with the pandemic during the last couple of years. You can eliminate all your credit card processing fees with the cash discount program. So we have many things to help your restaurant. That's why we call it our restaurant revitalization program for micro slash Oracle merchants. You can go to our website, and you can go to the download section; we'll put the link actually at the bottom of the podcast. So you can see the link in the podcast notes to download our flyer. You can set up an appointment on the website, fill out a contact us form.
We'll get in touch with you. We have a little questionnaire. We will go over that with you. And we usually either meet or beat your pricing, or we get you set up with a cash discount, and you pay zero. So if you have micros and your restaurant and you, or your hotel, and you want to save a ton of money, we can help you with nationwide payment systems.
So thank you for listening to the B2B Vault The Payment Technology Podcast today. Carpe diem, and catch us on all the most popular podcast networks. Follow us on social media, and you can watch the videos on YouTube. So everybody, have a great day.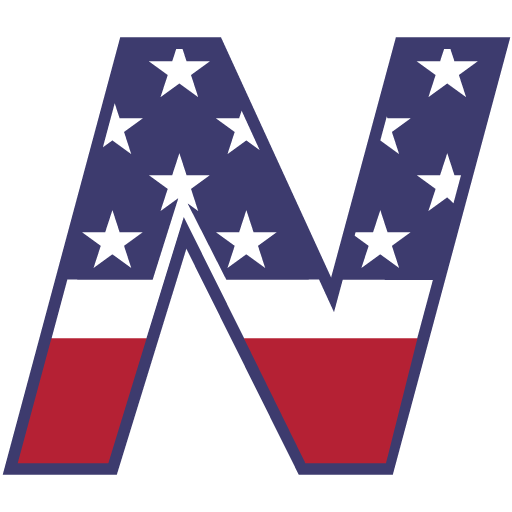 SUBSCRIBE TO OUR NEWSLETTER
No Results Found
The page you requested could not be found. Try refining your search, or use the navigation above to locate the post.