Video Transcription
Hello, everybody. Welcome to the B2B Vault, and today we're going to talk about hotels and credit card processing. And we're going to talk about our hotel stimulus program is what we call it. So we have a program for hotels where our gateway is linked to over 50 of the most popular hotel software used in the market today. And what do we do for the hotels? So we're going to give you free EMV devices. So those are fixed devices that would be at the front desk and free pay at the table. Devices, mobile devices for your restaurants in the hotel give you a free replacement warranty on all the equipment. So anything happens to the equipment. It malfunctions, breaks, whatever it is, you call customer service, and everything will be replaced overnight it out to your location, gateway fees. There's no setup fee to set up your account, and we don't charge any gateway fees. Most, I would say every hotel unless they're processing through are the platform that we use are paying a monthly fee for a gateway and a gateway transaction fee. Some gateways charge 5 cents up to 10 cents per transaction, and some have monthly fees. Anywhere from $25 could go up to a hundred dollars. I've seen. So that's all wave. If you're a hotel and you're doing three, four, or $5,000 transaction three, 3000 to $5,000, 5,000 transactions, not dollars transactions. You know, that's a savings of two to $300 per month.
Just on your gateway fees. We have a secure platform. Our platform is secure. It's got EMV. You have 24/7 customer support. What's good about that is when you call up for support, you don't have to call typically; you have to call up multiple telephone numbers. Oh, we're going to owe the credit card. There's a problem. Oh, we got to call the processor. Then the professor says, there's nothing wrong. Call the gateway. And then you got to call the gateway with us. You make one telephone call. Nationwide Payment Systems connects all of this different hotel software from the help desk; if they need to get the software company on the phone, they can link them in because they're very familiar with these different kinds of software. And if you're using anything in the Oracle family, we provide support. We have a special support number just for all the Oracle slash micros products there. So you get free support on that product as well. And it's, we support all your transactions, your card, present transactions, your key enter transactions, your website transactions. So we do it all your call center, mobile pay at the table. Everything will handle all the transactions at all the different outlets that you can have in the hotel. So the stimulus program, you know, basically covers where you're getting. And here's a list of some of the different ones, Oracle Protel Geosys, web Z pro. There are tons of them, the auto clerk, Armand systems, guest tracker; over 50 of them. We handle all the transactions at the hotel. If you have a hotel, you have a front desk, and you get a thousand dollars from us. Let's say you have the front desk, a bar, and a restaurant; you get $3,000. Let's say you have ten outlets at your hotel.
You will qualify to get up to $10,000 and a signing bonus from our company. And we're going, eliminate all your third-party gateway fees. I mean, we've seen large hotels that are doing 10 to 20,000 transactions. That's a huge saving if you're paying five to 10 cents per transaction. So that's the basic breakdown of everything. What do we feature? You know, we deal with all your tokenized reservations, auditing accounting, reporting tools, high-speed authorization, and simplified PCI compliance because you're dealing with one company. So everything is all in one portal, your gateway, your credit card, processing your PCI compliance. When you need help, you call one telephone number to deal with everything concerning your merchant account. You don't have to call multiple companies on the phone with your reservations queue. We have QR code technology where people can scan a QR code and pay a bill. You know, we have the latest payment devices, internal fraud detection, enterprise management. So if you have multiple properties and you need to log in and see multiple hotels and you, or you're in a hotel with several outlets, you can log into one place and then see everything in that portal. You know, the, so this is a great program.
You know, you can easily find out if you qualify, you can apply on the website, fill out a small form, then we'll contact you. We'll find out from you. What type of software point of sale do you have the version number? How many outlets do you have, and what kind of the point of sale do you have over there? What type we'll determine with you? What type of devices that you need? Once we determine that, we can quote you your pricing and then apply. Then we have our team come that walks you through it over the phone, depending on the complexity of the installation, or we send somebody out to the location, and they do a professional installation and training and everything. So this is our hotel program. And like I said, you can get money for your hotel. You can get a thousand up to 10,000 or even more than $10,000. Check out our website and P S bank.com/hotel program. And we'll put the link down at the bottom of the podcast to the page. If you want more information, you can come to the website and contact us, or set up a phone appointment. And we work with just about every kind of hotel system that's out there. As I said, we work in all 50 states, and we can get you set up quite quickly and save you some money in your hotel. Plus, get you some upfront signing bonus money.
So thanks for listening to B2B Vault today, brought to you by Nationwide Payment Systems and the hotel stimulus program, and everybody has a great day and Carpe Diem.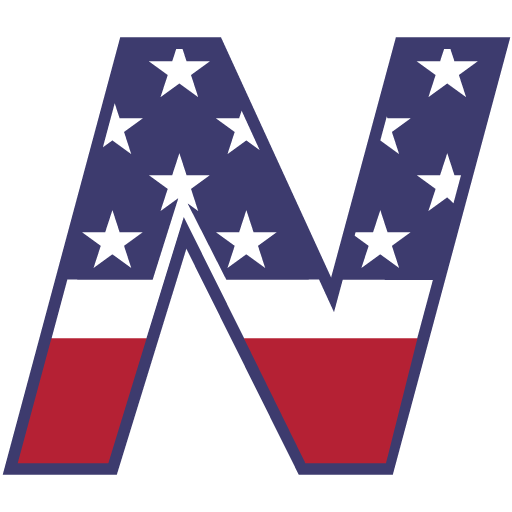 SUBSCRIBE TO OUR NEWSLETTER
No Results Found
The page you requested could not be found. Try refining your search, or use the navigation above to locate the post.