B2B Vault Episode 24: The Crypto Biz Series Part 2 – Automotive & Marine Industry
Video Transcription
Hello, everybody. Welcome to another episode of B2B Vault. We're bringing you today. The crypto series and this is episode two in the crypto series. So B2B vault educational information for business owners and merchants, the payment technology podcast. Today, we're going to talk about crypto and the automotive and marine industry. Let me tell you, crypto is awesome. The auto and Marine industries deal with very large transactions. People come in. Believe me. Someone would love to walk into a car dealership. I drop a couple of hundred grand off of their credit card and buy, you know, a nice yacht, a boat, a jet ski, a motorcycle, a car Lamborghini, whatever, you know, a nice car, whatever it is. An Audi Beemer, Mercedes, a Maserati there are lots of nice cars, even a Honda.
So, you know, people have cryptocurrency. The cryptocurrency market is huge. I was talking to a car dealer the other day. He goes, oh, nobody asked me if I want to. If they want to pay with a car to pay for a car with Bitcoin. So I said, well, do you accept that coin? He goes, no. Do you have it on your website that you would accept Bitcoin from anybody? No. Okay. Well, how do they know? How did the people who want to spend their Bitcoin? How do they know that you want to accept Bitcoin? You can sign up with us. We'll set you up with a Bitcoin. Our process is very easy. We do an online application. There's no monthly fee. The fee is 1.9, 9%, and 5 cents a transaction. And you have the option to pass that onto your customer. So when you take, whether it's 5,000, 10,000, $20,000 for a down payment, or somebody wants to drop in and pay you half, a million dollars of Bitcoin for whatever it is that you're selling a big boat, a nice fast car, whatever it is, you're able to do that. And you're able to either pass the fee to the customer, or you can pay the fee. That's a lot cheaper than credit card processing. I can tell you that, especially on these large transactions and there are no chargebacks. So the person can't do a chargeback with our cryptocurrency policy. We take our product. We're taking all the guesswork out of cryptocurrency. So you don't need to know how to buy crypto. You don't need to have to know how to sell crypto. You don't need to know anything about crypto. All you need to do is use our easy-to-use dashboard, login, create an invoice, send it to your customer. The customer receives the invoice. They click on the link. It says they want to pay $50,000 to buy whatever you can even attach an invoice there. So there's a record of exactly what the person is paying for. Attach a PDF invoice. They're going to click which cryptocurrency they want to pay with Bitcoin Bitcoin cash. Ethereum like when. Those are the four most popular coins they're going to pick the coin. Then the software is going to calculate how many coins they need the correlate back to the amount. So let's say 25,000, you need X amount of Bitcoin. Then the person is going to then, uh, the screen is going to appear the QR code and the, or the string that they need to make this transaction. So they're going to either take their phone out, take a picture of the QR code, or they're going to copy and paste, the code into the wallet that they use. And we can work with any wallet. So any crypto wallet doesn't matter which one there is they use because there are hundreds of these wallets. So they're going to pop that code into their wallet and then the transaction is going to happen. And you're going to see it in your dashboard, that customer sent you $25,000. And then that $25,000 is going to appear in your bank account and 48 hours. So we make it easy.
You can do face-to-face transactions and voice transactions, or you can even put this on your website. So someone could pay you with crypto. You could create a crypto portal. You could have pricing on there. Most people right now are using the invoice feature because it makes it easy to use for larger transactions like that. And you can attach an invoice so you can track everything that's going on and you get your money. So this alleviates, you know, you having to figure out like, oh, now I got this crypto. And when you're getting crypto, when you go crypto, someone takes their crypto and sends it to your wallet. That's going in your bank account. You don't want that because then you have to pay taxes. You have to pay capital gains. And then you also have to absorb the expense, which should be anywhere from six to 8% to sell that cryptocurrency and then get transferred into your bank account. And then it would go to your bank account. And then you would have to take that and deposit it into your business account. And that creates all kinds of things. Plus, who wants to lose six to 8% on a transaction? We're taking all that out of there. All the guests work out all the volatility of the market that person's paying you with crypto. They're paying you the exact amount you want to get, and you're getting that money in your bank account, your business bank account. So if you're in the automotive industry, you got the new car dealership used car dealership. You sell luxury cars. You're in the Marine industry, sell boats, yachts, sailboats, jet-skis you have a, you sell motorcycles, whatever you sell. If it moves fast, you can get, get cryptocurrency for those fast-moving items. Fast cars, fast boats, fast motorcycles, and we make it happen. Transactions, cryptocurrencies actions. They're fast. They take about a minute, a little longer than a credit card, but there are no chargebacks. And you can also pass the feed of your customer. You'd have zero expense. It's easy to get set up. You go to our website, NPS bank hit apply. Now we'll get you set up with crypto. We'll walk you through the process or you can set up an appointment and we can go over exactly how it works. Run a show you a demo, and you can be on your way to accepting cryptocurrency. Tons of people have a cryptocurrency and they want to spend their cryptocurrency. They don't just have it sitting there. And they're sitting in their crypto wallet for fun. They're trading crypto. And then it's like the stock market. People are trading stocks, and then eventually they want to take profits off the table. There's the same thing. People who have crypto want to take their profits, all that off the table. They want to buy luxury items. This is not to walk in and pay for a hamburger. People want to buy a car, put a down payment on a car. What happens is fine. Keep going. Okay. People want it. People want to purchase these luxury items with crypto. So Allen Kopelman signing off on today's episode. Part two of the crypto series has a great day and Carpe diem seize the day, Allen Kopelman, B2B vault. Catch us on social media and follow us on your favorite podcast networks, including YouTube.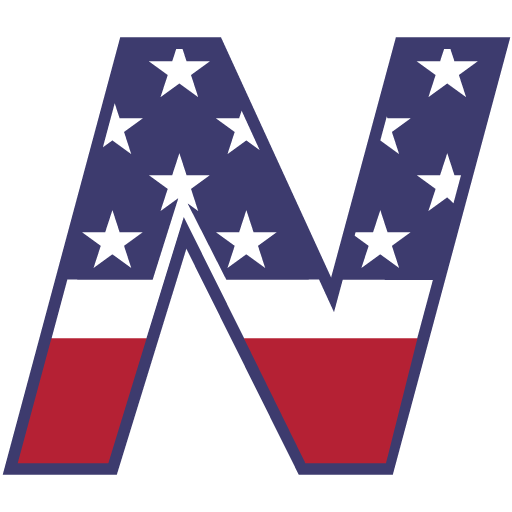 SUBSCRIBE TO OUR NEWSLETTER
No Results Found
The page you requested could not be found. Try refining your search, or use the navigation above to locate the post.