B2B Vault Episode 12: ATM, Kiosk, And Vending Solutions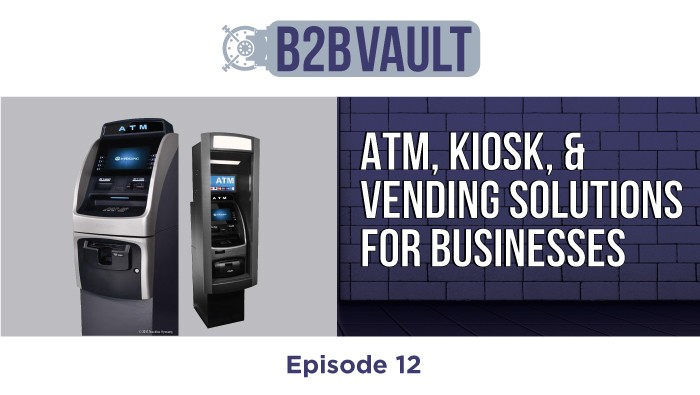 Hey, this is Allen Kopelman. With another episode of the B2B Vault today, we're going to talk about ATM kiosks and vending solutions. So first let's get into ATMs. We started our business in 2001, and then we started to get into the ATM business around 2002, 2003. And, you know, we started the grow or ATM portfolio and get ATM's out into businesses. And in the beginning, we used to load a few ATM's and that's how we did it. And then we linked up with another company that provides vault cash. So now we have an awesome service. We provide vault cash for ATMs. So in high traffic locations like nightclubs, shopping malls, hotels, where they're going to go through a ton of money every week, then we put ATMs into your business and you share in the surcharge, we have an armored car. We can service anywhere in the United States. And we do, we have ATMs and Florida, Georgia, North Carolina, California, Las Vegas, and other places who we serve as ATMs everywhere.
We offer a full line of ATMs. You can put, put it on the wall. You can put it on, put them in a place where they're loaded from behind. You can put it outside your business. There are different options for that. So you can have an ATM that, um, put, put it through a hole in the wall. It could be outside, you know, you have to secure it. So we do everything you can do. You can do everything with the ATM. Still, you can wrap the ATM for branding can put signage on top. You put a TV on top. We are for a full-blown interface on the ATMs. If you're running your ATM, you're loading it. You can access our interface, which shows you how much money is in the ATM, how much a surcharge you're making, which is how much you charge on the ATM. And when we're loading the ATMs for armor car, we're doing all kinds of different things, cash forecasting, uh, the ATM gets a bill jam in there, and we're immediately sending out a tech to service that ATM. So it's a really great service. We also offer cashless ATMs for all different types of businesses that don't want to have cash in the business but also want to offer ATMs as a service that works in all types of different businesses. That might be, you know, gaming places and all different types of places. And so, you know, with ATM, we have the cash loading service, or you own the ATM and you load them, and you load the ATM. That's the two ways that it is you own it and you load it or you partner with us and we free up your cash. So you don't your cash. Isn't tied up. We free up your time. You look, you know, you're not having to deal with driving around trying to get $20 bills for your ATM machine. It's safer for your employees and your customers. All the cash is fully-insured, it's all monitored. We have remote monitoring with special 4g wireless boxes. We can reboot the machine, reprogram the machine, do all kinds of stuff without driving out to the ATM, which gives you a lot faster service. So usually we're servicing ATMs about 70 or 80% of what needs to be done. We don't have to send somebody to drive out there. We can do it all over the phone and through the computer and get your ATM back up and running.
Let's talk a little bit about kiosks and vending. Vending is a hot market right now. A lot of people are looking to get into the vending business. So the vending business that used to be, you would put these little boxes in there that calls out to the credit card processor to authorize transactions and do all that. But we have a new way to do that. You can work with a company where you install the EMV reader on the ATM, and then that's hooked up to a gateway on the backend. So it's hooked up to the internet and then it's a lot, you get a lot more reporting with that, a lot more control over your, uh, transactions that are going on. It's less expensive to operate every month. So that's cool. And then from a kiosk standpoint, you know, we also, we have an API, you can link your kiosk into our gateway and you can, um, make a lot of money with kiosks and vending cars takes up very little space or people that put vending machines on the wall, you know, where they put high, high items that get are highly shoplifted. And they put those in the vending machine and, and the kiosk can be used for line busting, checking people out, or people ordering. Those can be put in a restaurant and a retail store and they can be multifunctional. So for all your needs for ATM's kiosks and vending, think about nationwide payment systems. This is Allen from B2B Vault signing off.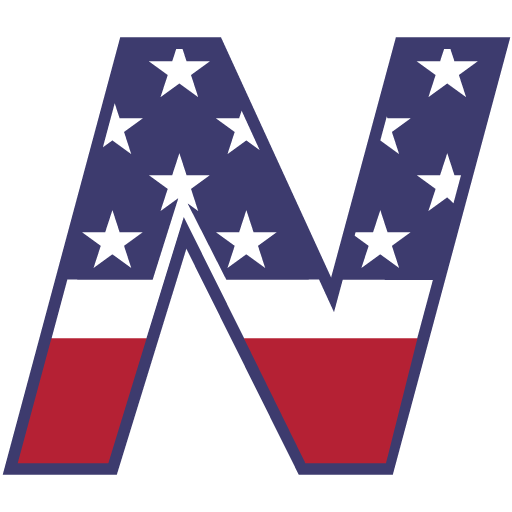 SUBSCRIBE TO OUR NEWSLETTER
No Results Found
The page you requested could not be found. Try refining your search, or use the navigation above to locate the post.