FinTech Meets Merchant Services
Your All-In-One Payment Solution
Accept payments online and in-person faster. Easier. Smarter.
Let your customers pay the way they want and get paid faster. Terminals, Mobile, Software, Point of Sale, Integrations we have done it all, low risk to high-risk and everything in between.
Many business owners find merchant services confusing, pricing is confusing, or they use services like PayPal, Stripe, Square or other solutions that lack customer service and support. Low risk to high-risk Business to consumer, B2B or Business to Government.
We solve the merchant services puzzle from simple countertop terminals, mobile, software, point of sale, integrations, or an Omni Channel Solutions. We build you a payment toolkit to fit your needs to scale your business and take it to the next level.
With Nationwide Payment Systems you can accept all types of payments, major credit cards, debit, ACH, Apple Pay, Google Pay, Tap and go Cards, EMV, NFC, Wallets, Alternative payments like buy now pay later, Cryptocurrency and more! Get started in minutes.
Merchant account challenges business owners face
Pricing is confusing
Lack of customer service
No Integrations
Company does not work with my business type
No phone number to call
Omni Channel Solutions not available
No dedicated representative
How does NPS Solve the puzzle?
Choice of Cost Plus Pricing or Simplified Pricing model
Phone numbers to call for support 24-7
Integrations in to 500 Plus software products
Point of Sale Options – not just one choice
Dedicated Representative assigned to your account
Omni Channel Solutions available
We work with most business types
How do you process payments?
Accept payments the way customers want to pay!
Accept all Credit Cards and contactless payments via Apple Pay, Google Pay, Samsung Pay, quickly and easily with our solutions.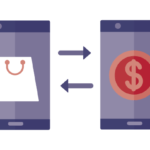 A virtual terminal or Gateway enables your business to process Card-Not-Present and our PaaS offering is designed to help your business grow.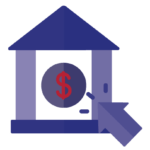 We'll show you how to save hundreds or even thousands of dollars by using the card brands rules and our software to save money on Interchange.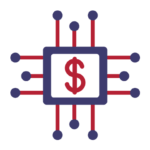 Partner with NPS and tap into a new recurring revenue stream! Access a complete set of easy-to-use APIs right at your fingertips.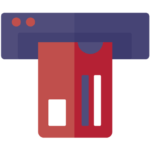 We offer a full range of ATMs, Kiosk & Vending solutions, that feature: EMV Readers, Currency Conversion, Bitcoin Redemption, and more!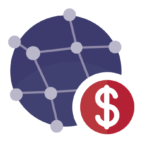 Eliminate up to 100% of your processing fees, we offer solutions for card-present, mobile, and non-card-present businesses!
FREQUENTLY ASKED QUESTIONS
Learn more about Nationwide Payment Systems and the merchant services we provide.
Why should I choose NPS BANK for merchant services?
NPSBANK offers transparent billing & competitive rates, all backed by the best 24/7 customer service! We approach each customer relationship with the same degree of care and commitment we did when we started the company in 2001 over twenty years ago. Our experienced consultants will take the time to understand your business, develop a personalized solution designed to help you scale your business. We offer the most up-to-date technology in the business! Want to learn more? Click the contact us button or set up an appointment with our business development team.
What is a Merchant Account?
A merchant account allows your business to accept credit, debit card payments and ACH in exchange for your product or service. NPSBANK, will assist you and your business by helping you get set up with the right hardware, software or integrated solution for your business We also set up your account, so your funds are deposited into your bank account.
What types of businesses does NPSBANK work with?
All types of businesses can process their payments with NPSBANK. Whether your business accepts payments in-person, online, or needs the capability to split a transaction amongst accounts for your software, we have the right solution for your business. NPSBANK has been serving merchants since 2001 in low risk and high-risk businesses of all types.
How Long Does the Setup Process Take?
For Retail and Restaurant (In-person payments) we have a two to three-hour turnaround for submitted applications through our electronic application, once we have all the required documents. With other business types the approval process can take 2-3 business days.
When do I get my sales in my bank account?
NPSBANK merchants will get their funds deposited in their account 1 to 2 banking days in most cases. Next Day Funding is offered for qualified merchants.
What is the 0% Cash Discount Program?
All you pay is $29.00 (starting) per month per terminal. Nationwide Cash Discount 0% has saved merchants hundreds to thousands of dollars per month. No transaction fees, no discount rate, no batch fees, no interchange fees, and card brand fees, the only fee you pay is the monthly terminal fee of $29.00 per month. No PCI compliance fee only after providing free PCI compliance validation at the time of installation. We offer surcharge programs and partial discount programs as well, speak with a consultant and we can go over these programs with you. Our program is legal in all 50 States!
WHAT ARE THE PAYMENT TYPES I CAN ACCEPT?
We offer our merchants with the ability to do Omni-Commerce and accept payments in a variety of ways. We let you take payments the way your customer's want to pay you! The list includes, Mobile Payments, In-Person, Contactless Payments, eCommerce Payments, Virtual Payments, Text Payment, QR Code Payments, Mobile Wallets and many more! Let us show you the possibilities.
What is a payment gateway?
A payment gateway is Virtual Software that allows you to process payments manually, online, through a plug in, on your website/shipping cart or via API. The payment gateway works in the background to encrypt and authorize a transaction so you can receive your payments for your product and service. .To learn more about what gateways and API's we offer contact us.
Are my payments secure?
At NPSBANK we use only secure systems that PCI compliant, transactions are truncated, P2P, Tokenized and more, we have online reporting so you can view your daily activity. We have our own risk department and we offer assistance with fraud controls and we assist merchants with chargebacks with our chargeback rescue program.
Now that I have been educated what is next?
Call 866-677-2265 – 954-772-9008 or fill out the contact form or apply now!
merchant services LATEST NEWS
Educational information for business owners about merchant services and the tech surrounding them.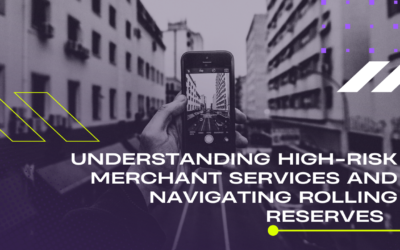 Introduction In today's digital era, e-commerce is evolving rapidly, and businesses are increasingly adopting e-commerce platforms to reach a broader customer base. However, for some merchants, especially those operating in high-risk industries, obtaining a reliable payment processing solution can...
Main office
1500 W. Cypress Creek Road, Ste 503
Fort Lauderdale, FL 33309
Las Vegas
4100 W. Flamingo Rd., Ste 1408
Las Vegas, NV 89103
Miami
13100 W Dixie Hwy.
North Miami, FL 33161